Cardholders who previously activated a card and created an online card account
The following steps will assist you in activating your new card and adding your new card to your existing online card account. If you don't remember your username and password for your old online card account and you would like to create a new online card account instead, click here.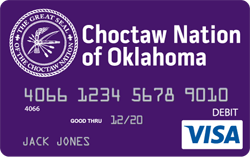 Link Card to Existing Online Card Account
1. LOGIN TO YOUR EXISTING ONLINE CARD ACCOUNT - Enter your Username and Password and click Sign On.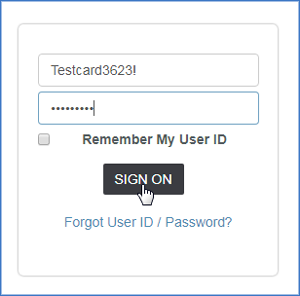 2. LINK CARD - Click the Link button on the Select a card screen.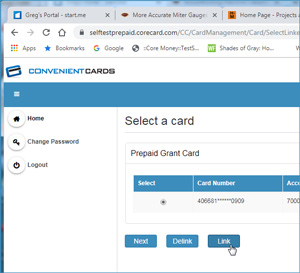 3. ENTER CARD NUMBER - Enter the card number and the text displayed in the image and Click save.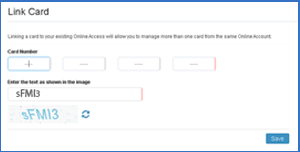 4. COMPLETE LINK - Enter the card expiration, the postal code associated with the card, the cardholder's social security number, the card PIN, 3-digit CVV code from the back of the card, date of birth of the cardholder and choose a new PIN for your card. Click save.
For Adult Cards - Enter the cardholder's Social Security Number
For Minor Cards - Social Security Number is not required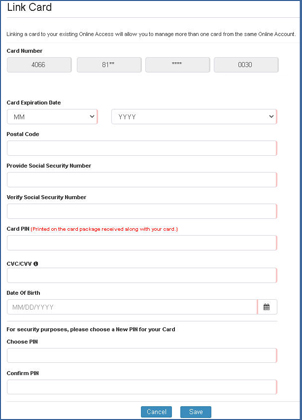 5. CONGRATULATIONS - You have successfully linked your new card to your existing online card account.